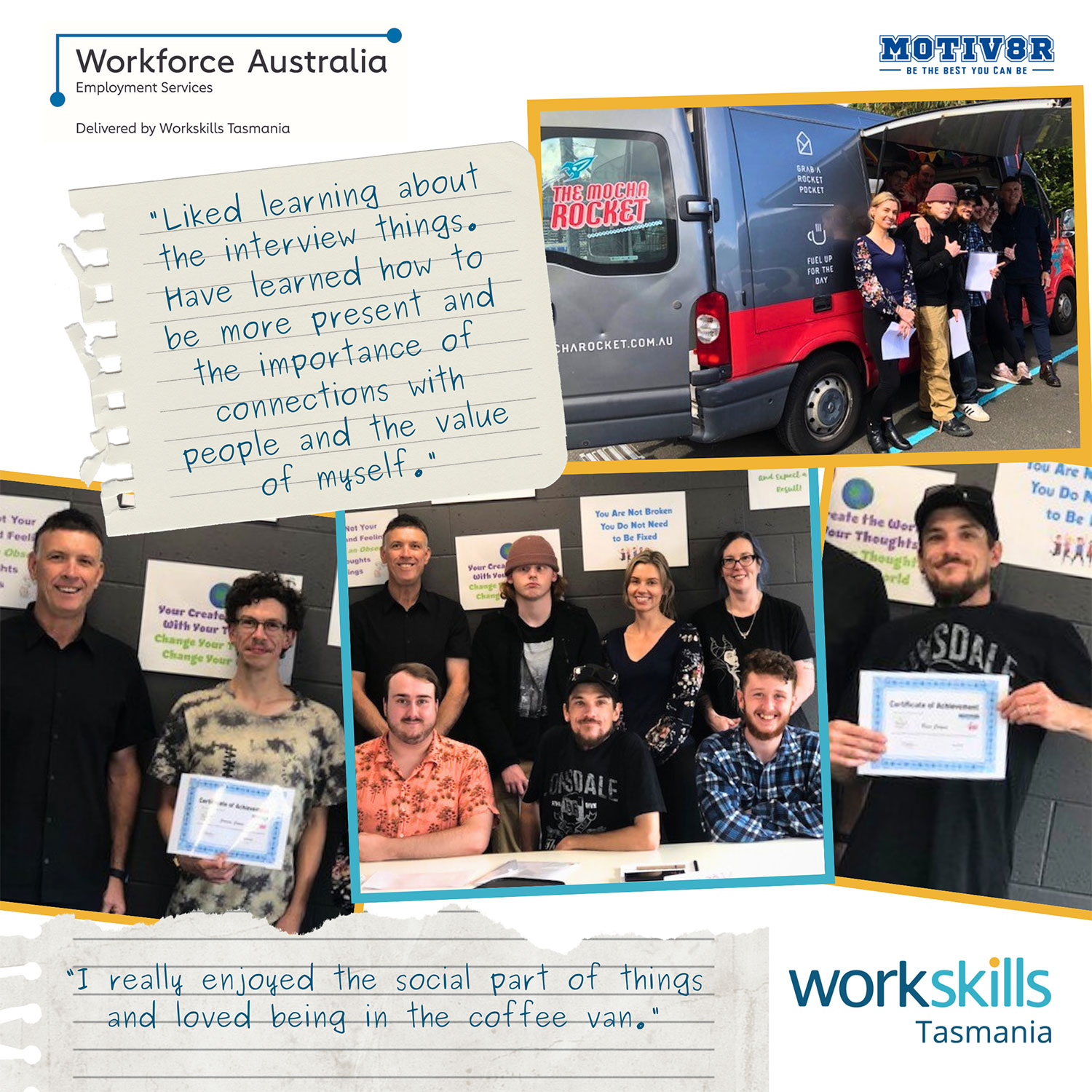 Shout out to our cool coffee crew! It's fantastic to witness yet another group of participants absolutely crushing it in the Triple Shot Coffee program.
The four-day program offers hands-on experience in the art of coffee making, coupled with expert hospitality knowledge in a lively, supportive, and interactive setting mentored by Lou from the Mocha Rocket and David from Motiv8r.  We have our participants leaving confident and driven with the aid of newly acquired tools.
It's wonderful to see them preparing to take on the challenges of the job market.